Mistakes to Avoid in Online Blackjack Games
One of the most played table games is Online  Blackjack. It is a game of cards where the main aim of the player is to make a sum of 21 with your cards to win. The rules are easy to understand. However, the beginners often underestimate the game and hence, end up making silly mistakes. These small mistakes are often the reason that the players end up not winning. We have listed down a few mistakes that the players should avoid at all costs if they want to win at the game.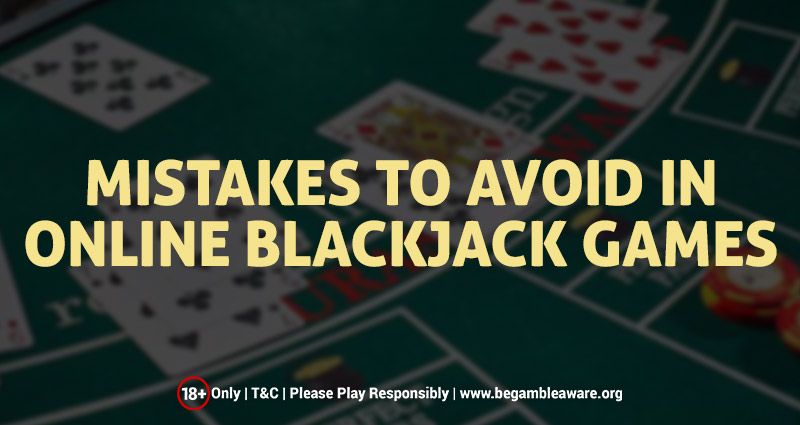 Not learning the Blackjack strategies
The first mistake to avoid is not learning strategies of the game. Often people think that Online  Blackjack is a game of luck and they can only win if they count cards. This is not true, there are many skills that come in handy when playing. Instead of counting cards, you can learn about these tips and tricks at various websites and help yourself in learning just the basics. Once you know the basics, you will definitely understand the complexities also while playing.
Splitting when you have a pair of 10 or 5s
Splitting is the process of increasing the chances of winning. However, there are some cards that should not be split and they are the pairs of 5s and 10s. These are some of the most valuable hands. In the case of 10s especially, it should be played as a whole. Splitting them can give you two hands that will not provide you with any value.  
Buying insurance when the dealer deals an Ace
This is a common practice amongst the players to buy insurance as soon as they see that the dealer has dealt himself an Ace. The actual percentage of you using this insurance and the dealer landing a 21 are very low. This is a scheme designed to increase the house edge and the chances that the dealer has a Blackjack are 9:4. So, it is not always good to buy insurance. 
Play all your favourite Blackjack games at Fortune Mobile Casino
Once you have become aware of the basic mistakes that you should avoid at the Blackjack table, you should look for a good casino to play this game. Fortune Mobile Casino is one of the safest casinos that you can pick. Here you will be able to select from a huge variety of variants of this table game and enjoy them. You will also be able to get access to a lot of different offers and deals that you can use while playing these games.
Playing Blackjack is easy but winning needs a certain strategy. If the players play without a plan and the basic knowledge of the things, they will end up making mistakes that can cause harm to their winning potential. Hence, you should keep the above points into consideration while playing the game online. Well, you will observe that the guidelines stated above will drastically change your game and will also help you in optimising your bankroll.