Must Know Things About Casino Security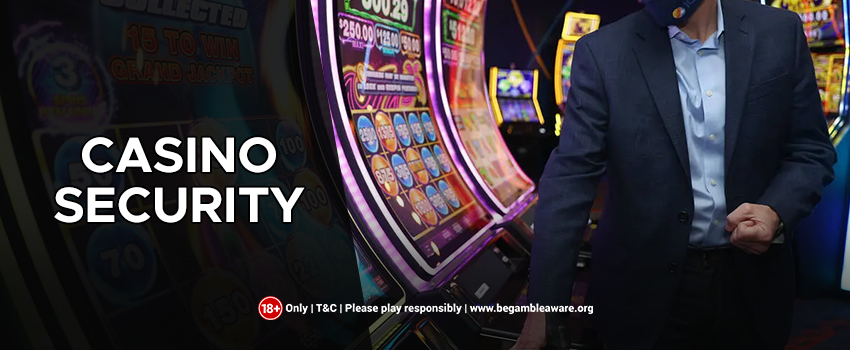 With massive cash in their vaults and thousands or even millions being handled on the casino floor, it's no surprise that security is of paramount importance to gambling venues. Every year, the top casinos spend a huge amount of money to ensure the complete safety and security of themselves, their employees and their players.
While a live casino online doesn't need to worry much about armed robbers or card counters, they still need to protect themselves against digital security. That being said, here are some important casino security things you need to know as a casino player.
How do gambling venues deter thieves?
Throughout history, thieves and burglars have tried and tested several methods to rob gambling venues, from using guns to threaten employees to impersonating themselves as dealer. While some of these tricks worked, a majority of them failed due to the instant defensive actions taken by the casino.
Here are some of the ways casinos deter thieves from robbing their places:
Security guards
Security guards have always been the first line of defence for gambling venues. Sure, they can't stop a group of burglars equipped with high-tech guns, but their mere presence reminds people that someone is watching them. And this is enough to deter most people with wrong intentions.
Most gambling venues have around 20 to 25 security guards for front-line security. Also, they have a number of security tools for these guards to resolve any security issues.
Advance planning against robberies
As robbery is a very real possibility at casinos with millions in their vault, they make sure that all their staff is trained enough to act in such situations. All employees, from the manager to the bartender, are trained to spot any suspicious activity and report it immediately to the security department.
Monitoring everything
Over time, casinos have learned that they shouldn't keep all their focus on the vault. While protecting the cage is crucial, eliminating any potential threat before reaching the stockpile reduces the risk of a bigger mishap. So, gambling venues use cameras and other technologies to monitor everything, from their security entrance to their players and dealers.
Casino security technology
Casinos have always been at the forefront when it comes to using technology to make sure everything is safe and secure.  Here's a look at some common security technologies used by online casinos:
The Angel Eye
– Card switching is a major problem for many Asian casinos. And to stop that, many gambling venues now make use of the Angel Eye technology. Here, invisible ink is used to print barcodes on cards and that information is recorded on the casino's system. So, if punters try to use counterfeit cards, they are immediately identified.
SSL Encryption
– As mentioned earlier, online casinos need to protect themselves against hackers and digital thieves. For that, they make use of the SSL Encryption technology that encrypts all the information being sent to the casino from your computer into a non-readable format. So, players can enjoy online Roulette, online Blackjack and other casino games without having to worry about someone stealing their sensitive information.
RFID Chips
– RFID is another technology used by casinos to enhance the security level at their venues. As you'd be knowing, RFID chips emit a low-level radio frequency that can only be read by the RFID equipment. Casinos embed RFID chips in their cards and chips to ensure fake ones are not introduced in their casino games.
Important facts about casino security
When playing your favourite casino games online or in a land-based gambling venue, many players don't give much thought to the security aspect. That being said, here are some important casino security facts you need to know:
A casino can't arrest you if you haven't done anything wrong.

Most casinos share information about cheaters and card counters with other gambling venues.

Online casinos have been using machine learning to offer more personalized mobile casino games since the late 2000s.

Tax laws in some countries and regions may require gambling venues to track your moments.

Many brick-and-mortar casinos are now using facial recognition software for security and crowd management.

Casino security usually defers from intervening in third-party crime.

Insurance companies are highly invested in casino security.