Factors to Consider When Choosing An Online Bingo Site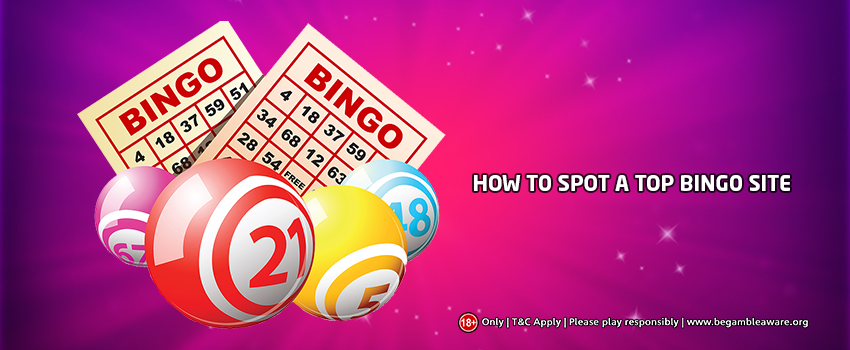 Online Bingo is outgrowing almost all other online casino games recently. The reasons are that the game is so popular offline, when you choose the right online site it is as easy to play as offline, the odds are good and it is a quick and enjoyable game. Bingo is a game of elimination. In online Bingo, the cards appear in a pop-up window and the balls are simulated but the game works in the same way as in physically played Bingo. You cross off any numbers called that are on your card until someone completes the line or matches whatever the winning conditions are.
But how can you find a reputable online Bingo site that will be honest and fair to you and create the type of experience you wish for? With so many Bingo sites battling for attention, it can be difficult to decide where to play. So any Bingo player needs to conduct thorough research before selecting the Bingo site to play at. From checking their security encryption protocol to understanding the terms and conditions on their bonuses, every aspect of the site must be examined before deciding to pitch a tent with them. Several considerations make choosing where to play easier. Read on for some factors to consider when choosing a new online Bingo site.
Comparing bonus and promotion Offers
You must lookout for the biggest and best bonuses because it is the only way that the casinos deliver incentives to both old and new players to lure them to sign up and remain with them. In most cases, the welcome bonus comes as a deposit match offer, meaning that you are given back some percentage of the amount you deposited as a bonus to play with. It could be a 100%, 200% or 300% reward. This may sound good to a newcomer. But this is not the only bonus to be enjoyed on online Bingo sites. The next commonly offered bonus is the no deposit bonus, and this is meant to deliver extra credits to the player to play games with, even when they have not made any deposit. Bingo sites must offer bonuses like free games, reload bonuses, cashback offers, and others to make their existing players happy.
The Game selection
Most sites have the classic 90 ball and 75 ball Bingo rooms, but you can also find 80 ball, 50 ball and 30 ball Bingo games, as well as Speed Bingo and other fun varieties. When choosing a site to play with, make sure it offers your favourite Bingo games and gives you enough variety so that you will always enjoy playing there. Some players like lots of choices, while others prefer a smaller selection of high-quality games. Another very important thing when researching Bingo sites is the variety of games. The reason you must consider the variety of games, and possibly choose Bingo sites with the most variants of games, is because you will get bored by even the most exciting games. So, you need a site with many types and variants for you to spice up your gaming life from time to time. On some of the Bingo sites, you may also be able to enjoy slots, table games, and other casino games for more entertainment outside the realm of Bingo. This should also be listed by any serious comparison portal.
Design and graphics
One of the first aspects of a Bingo site to make an impact is the design and layout of the site as well as the game. If you are not attracted to the look and feel of the site, it is unlikely you will enjoy playing there for long. Make sure you find the design, the colours, the mascot character and the general look attractive. Some aspects to consider include the menu navigation and how easy it is to find your way around the site.
Customer support
While playing at Bingo sites you might find you need to contact the support team to ask a question or get advice. The customer support options available can be as simple as an email contact form or support could be available via telephone, live chat and even snail mail. Look around the site in the FAQ section and head to the 'contact' page to read what options you have for accessing support. Ideally, you will be able to contact the support team by live chat 24/7, as well as via telephone and email.
Comparing safety and security
An entire section is mostly dedicated to comparing the security and safety of the Bingo sites by any serious Bingo sites comparison portal. This is because of the value placed on security. The security of most online casinos out there is top-notch and that is mostly because of the availability of increased regulation in the form of a license and SSL encryption technology, giving players a safe environment to operate in. Having said all these, you are always advised to visit a top Bingo site comparison portal to be sure that the Bingo site you are choosing to play on is properly safeguarded and set-up. This is to give you a fun, secure, and happy gaming experience.
Banking options
Finally, consider the banking options you will need. Many Bingo sites allow deposits and withdrawals by credit and debit card and a variety of e-wallets, such as PayPal, Neteller and Skrill. If you have a favourite payment method for online transactions, make sure your preferred site allows this method. Some sites also accept payments by phone bill, so this is worth considering if you think you will play a lot of Bingo on your mobile.
Reviews
Firstly, you need to ensure that it is a reputable company. This means a track record of successful payments, both in and out, adequate security for transactions and customers that are happy. You can get this from a plethora of reviews for any of the well-used ones online from real customers with real experiences.
What do reputable and fun online Bingo sites offer?
Bingo is not only going to give you a chance to earn something, but also provide some unexpected "fun" money now and again as a bonus to the entertainment of simply playing. However, it is not just money at play here. The more established Bingo sites have additional features that can bring something new to players. Comprehensive and moderated chat systems allow players to make new friends on online Bingo sites. The site staff running the chat systems actively encourage players to engage with each other during games. It is not quite the same as meeting up in a Bingo hall of course but in the digital world where the location is meaningless, it is a good approximation. Many Bingo sites also include other small games of chance and prize draws during the day as well to add to the community feeling for players. Put it all together and you have a game of Bingo, a chat with friends and the chance to perhaps make some bucks. It is a fun night out without even having to leave your home!
Conclusion
As we can see, online Bingo sites are not all the same. And every Bingo player is also different and a Bingo site that is perfect for your friend might not be the best site for you. Some have much more to offer beyond the basic game of Bingo including community building and a variety of other games. It is always worth doing your due diligence in this regard and checking up on who is operating the site you are considering to use. Before signing up with any online Bingo site, some things need to be taken into consideration. With all the above-mentioned pointers in mind, you can find the Bingo site that best matches your specifications and find your new Bingo home!