A Guide to Finding Trusted Casino Brands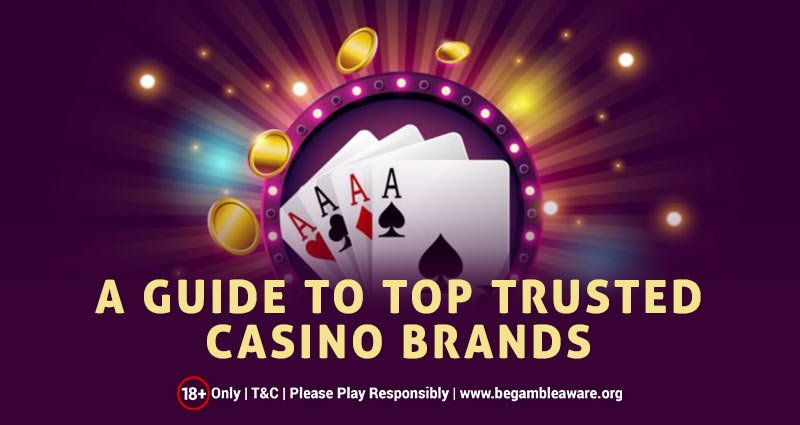 The Online Casino boom has provided gambling-enthusiasts with one of the greatest things – easy access to casino games and sports betting. Today we have a wide variety of websites to choose from that specialize in various forms of casino games. Regardless of your geographical location and the time of the day you will be able to find people to play with online. A lot of these websites also offer great welcome bonuses, free spins and other in-game rewards that make playing online more attractive and lucrative.
The issue of security
The concept of Online Casino is great on many counts such as the convenience, ease of access, lucrative bonuses and rewards, being able to interact and play with the global population and more. But the one aspect that is forever on the minds of online casino lovers is the problem of security. Gambling as an industry totally runs on money and hence online casinos have always been the favourite targets of hackers as well as small players who aren't shy of ripping off amateurs who trust easily. This has made the concepts of security and legal certification a big issue when trying to find trustworthy casino websites online.
So, how to find trusted casino brands? Are there any pointers to recognize safe, secure and legal online casino websites? Yes, here are some of the ways to recognize safe, trustworthy casinos online. Before you proceed further it should be noted that the following tips are useful only for finding legitimate and secure gambling website and we cannot guarantee your success as gambling is a game of luck.
Licensing and regulatory authorities
One of the first things that you need to look at when on a new Online Casino is the licensing information. A legitimate site with proper licensing will advertise the fact all over the website in multiple locations. We will be able to find the licensing information at the end of the website, in the About Us page, in the FAQs page, etc. If you don't find any mention of gaming/gambling license or regulatory authority, then you should be wary of the website.
Sometime though the Online Casino might mention some sort of license in some corner of the website, they might be providing false information. So, to ensure that you can recognize problem websites when you see them you have to be familiar with the common gambling licensing authorities of the world. Generally, the Malta Gaming Association and the UK Gambling Commission are two of the most common gaming regulatory bodies from which online casinos get their licenses. Additionally, there are others, including Cyprus, Curacao, Costa Rica, etc. that provide gambling and betting licenses.
Secure Payment options
Another indication of a trustworthy Online Casino is the availability of a wide range of payment options. Most casinos provide similar payment options that include credit/debit cards, bank transfers and other common payment apps and services like Paytm. So, you need to be aware of the website isn't providing secure payment methods!