History of Blackjack Game
Over the years, the researchers have been eluded about the origins of the Blackjack game. The topic of origins of the game is highly debated even today. Most of them believe that the game originated in the casinos in France around 1700s and was referred to as Vingt-et-Un, which means twenty-one. Several researchers believe it was derived from a French card game Chemin de Fer which was immensely popular during that time. However, there is no solid evidence for these theories.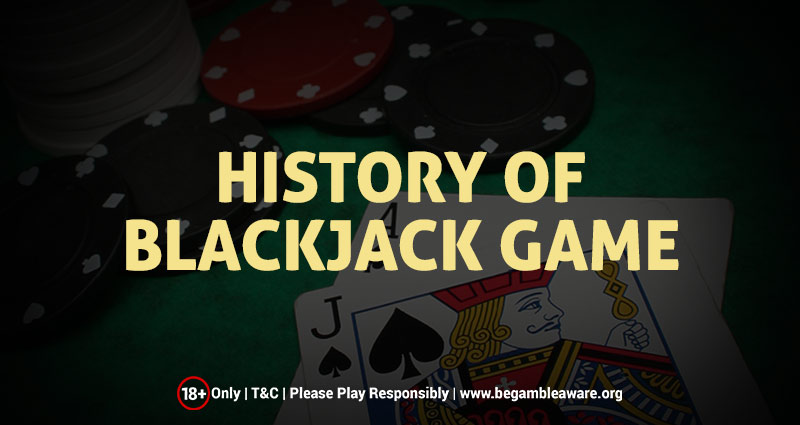 Blackjack  Popularity 
There is yet another theory doing the rounds that the game Blackjack was invented by Romans. It is assumed that the Romans used to play the game with blocks made of wood featuring different numerical denominations. This theory is backed by several historians because it is quite known that Romans were fond of gambling. However, this does not confirm the theory in any manner. Over time, various versions of Vingt-et-Un spread to North America by French colonists. It soon became popular throughout the continent. The rules back then were different from the modern version of the game.    
Legalisation by the Nevada Commission
With growing popularity, it was decided to make gambling legal in Nevada in 1931. Some casinos started offering special bets to attract more people to the game. Any hand consisting of either the Jack of Spades or the clubs in combination with the ace of spades would be offered 10-to-1. This unusual payout was later discontinued by casinos later and the name Blackjack was retained. It would not be right to state that this popular card game was conceived by any one individual. Nobody has ever made such claims. The game has evolved over the centuries and it still continues to grow and evolve even today. The online casino industry has fueled its popularity for numerous reasons.   
The surge in popularity by online gaming
A few reputed online casino games operators have started to innovate with Blackjack game to make the concept much more enjoyable. Live Blackjack gaming can be played with real dealers in a realistic casino setting. This recent version is the most progressive way to enjoy this popular game from the comfort of your home. Online versions of this game are readily available so that you can play the game from wherever and whenever you want to. Smartphones have rendered the possibilities endless. There are numerous different versions of the game available online. The standardised version is still popular.  
Play live card games at Fortune Mobile Casino  
If you love indulging in thrilling variants of Blackjack game which can promise rich features and quality time, then, you should try out the offering at Fortune Mobile Casino. This online casino offers interesting games that are more than appealing. If you want to get engrossed in a realistic gaming experience, then, you should certainly try out this popular and reliable online casino platform.