How Online Scratch Card Games Are Played?
History of Scratch Cards
Scratch Cards, also known as scratch-off lottery tickets, was first developed by the Scientific Games Corporation in 1974 by John Koza and were patented to Astro-Med, Inc. in 1987. Scratch Cards feature numbers are hidden under a water-based coating or hot stamp foil that can easily be scratched. They have various applications particularly in developing countries such as loading airtime. In gambling, Scratch Cards are used for advertising and marketing, charities and federal associations.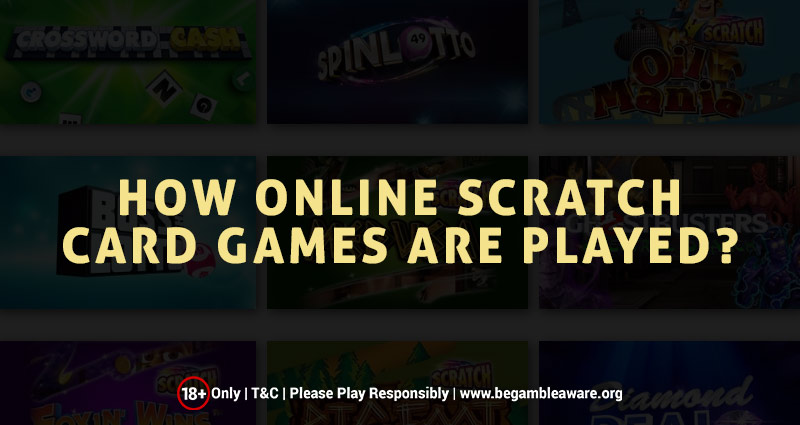 Scratch Cards became hugely popular because they were inexpensive, simple to play, and have the thrill of instant cash rewards. Most Scratch Cards cost a few cents, you only need to scratch off the coating and win when the numbers match the winning combination. The advent of the internet brought about the possibility of online Scratch Cards.
How to play with Online Scratch Cards?
Online Scratch Cards are played similarly to traditional Scratch Cards. While Scratch Cards were previously scratched to reveal the numbers, online Scratch Cards require that the players reveal the numbers by hovering the mouse cursor over the card. This creates a similar experience to its predecessor. However, if that doesn't float your boat, you can make use of an alternative feature: press or click a button to reveal the symbols or numbers. (The latter allows the player to play many games.) You win when the revealed symbols match those on the winning combination.
To play, you need to log in to your casino account. If you do not have one, sign up in any of your choice online casino, follow the sign-up instructions and click the Scratch Card tab. Then, choose one of the two options, play to win cash or play for fun. If you opt for the former, you'll need to deposit cash through the various deposit options that are available, place a wager and click the button or hover over the card.
Online Scratch Cards have different themes that feature action figures, casino themes, sports, and adventure. These, coupled with background music, makes the game more immersive and improves the user experience.
Tips for playing Scratch Cards
Buy intelligently
It is hard to not buy cheap Scratch Cards. But low-priced cards are priced like so with reason. It is more prudent to buy high-priced cards in less quantity than buy many which are likely to yield little to no returns.
Small print
Many Scratch Card players often overlook the importance of the T&Cs. In Scratch Cards, it's important because you will know what the odds of winning are.
Bulk purchases
It's important to buy five or more Scratch Cards as opposed to one. Bulk-buying Scratch Cards increase your chances of winning; the odds increase with the number you scratch in a row.
Other tips include budgeting before playing a game, keeping a track of the bonuses offered by the online casino, study patterns using the Singleton Methods and submit all losing tickets. 
Scratch away the fun at Fortune Mobile Casino
You can enjoy a variety of Scratch Card games at Fortune Mobile Casino. The casino provides a perfect interface to play these games along with a variety of payment methods.