Why Slot Games are best in Casino Industry?
There's something special about the slot games out there awaiting your arrival at the reels. So, what makes them special and why do experts say that online pokies steal the show amongst other categories of games? An online slot is packaged with not one but multiple features; it's the scope of innovation, diversity and many other features that account for these being rated as best games in the gambling world.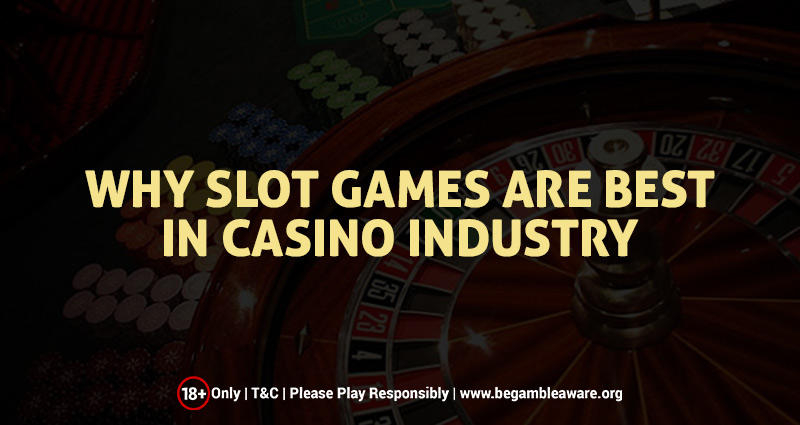 Easy to play online slot game
As compared to a game of Blackjack, Baccarat or Roulette game where people experiment with various strategies to increase the odds of winning, the online slot can be played by anyone. From simple to complex games, you can pick from a variety and wager less to start with. For instance, there are slots playable with 10, 20 and 30 cents per spin on multiple pay lines. Compared to this at a table game, you might end up staking more with lesser opportunities.
Not very complex, the slot games rules are usually simple as compared to many card games. Unlike a hand at Blackjack that would require some practise or skill to master, the odds of winning at an online slot is equal for all players. It's just as simple as placing a bet and spinning the reels to see what happens next. Most premium casinos also popularise the slot games by allowing free trials which enable players to get acquainted with different patterns, pay lines and features on slot machines. 
A multitude of games 
What attracts players to slot games is the variety it offers. With the rising popularity, more and more software developers have been designing new online slots with intuitive features. Slot games aren't monotonous; thanks to the varied themes and innovative features. Every game is unique with a distinct combination of symbols, multipliers, wilds, scatters, free spins, bonus rounds, jackpots and more offering different experiences to players. 
Every slot machine offers a thrilling experience with spectacular graphics, continuous action and engaging soundtracks that make the experience increasingly merrier. Designed as dynamic games for online gambling lovers, they ought to catch your attention!
It's your game
Veterans point out that when playing at a slot machine, you don't need to worry about what's happening around. Unlike at a Roulette table where your win or loss can impact fellow players and their advantage, what you win at a slot game is only yours. 
Progressive jackpots to a certain extent could make a difference with a large sum being pooled in from various players, but once you win that massive cumulative amount it wouldn't bother you who lost what. 
Latest online slot games at Fortune Mobile Casino
When it comes to an online slot, you can't give the Fortune Mobile Casino a miss! Packed with hit slot titles featured on the latest, popular, jackpots as well as mobile slots category, there's much fun that you can trigger as you race up the reels. Shogun of Time, Ancient Egypt, Starburst, Thor's Lightning; name a slot to get started on your favourite mobile devices and spin rewards anywhere, anytime.