Best Way to Manage Your Casino Bankroll
To be a professional player, you must be knowledgeable in all aspects of online gaming. Managing your casino bankroll is substantial as you can't afford to lose all your money (bankroll) instantly.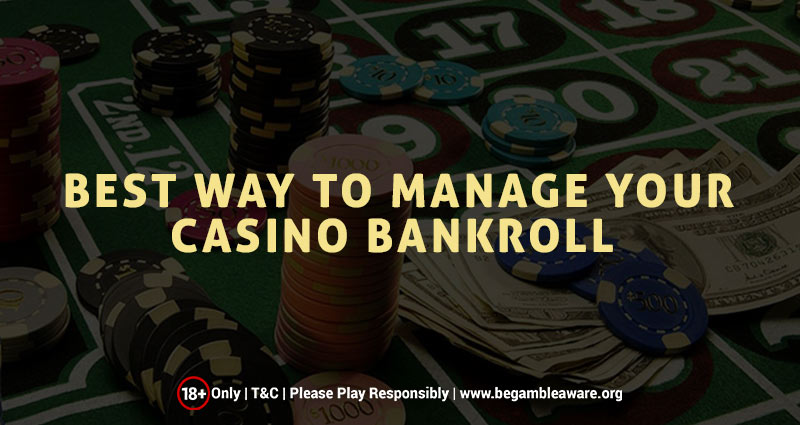 In an online casino, the aim is to win the game by stretching the bankroll as far as possible. This casino guide will provide you with the way to manage your bankroll better.
Importance of bankroll management
Bankroll management is the process by which you wager with only a limited amount of money. This ensures that you have some money left, which can be used to gamble some other day. For instance, you bet on a game, where you have a 50% chance of winning and 50% chance of losing. You will lose all your money if the bet goes wrong. For example, If you only put 4% of your bankroll, the loss won't be that disastrous. You can take away much of the luck associated with gambling by spreading the risk.
Smarter decisions can be made by keeping track of wins and losses by game type and time of day. You can plan your future gaming journey easily as managing bankroll gives a better idea of how much you might make through gambling.
Play low house edge games
Casinos are designed to have an edge over the players and each game has a built-in house edge. Some casino games like online slots and scratch cards have a higher edge than the others. Your choice of the game goes a long way in determining the money you will lose.
Games like Baccarat and Blackjack offer the lowest house edge, while Poker and Keno have the worst house advantage. Games offering the lowest house edge are based on strategy and you must select those with good rules. 
Players can make the banker bet if they want to play a game with a decent house edge and not worry about strategy.
Split into pieces
Splitting the bankroll into segments based on days or playing sessions is one of the easiest ways to manage money.
If you take a trip to any gambling destination and plan to gamble on eight different days, you divide your bankroll into eight parts. You can also divide it into sixteen parts if you want to play two different sessions per day. For instance, your total gambling bankroll is $4000.  You will have $250 per session when you divide the amount by the total no of sessions.
It is good to stop gambling as soon as you lose your entire bankroll for the session. If you have money remaining after playing a session, you can divide it across the rest of your sessions or use it for some other purpose.
Explore online casino games at the best mobile casino!
If you are looking for the best gaming experience with the widest range of games and seamless gameplay, Fortune Mobile Casino is the right choice. Our new mobile casino is equipped to handle all the requirements of all kinds of players. Start your amazing journey ahead only at our online casino.