Why there is a full house at online bingo
Bingo is a game that has always been popular with the masses. Whether it is tea parties, picnics or get-togethers, we see many people, both men and women, enjoying a game of bingo. The reason for the mass appeal is the simplicity of the game. There is no skill involved in playing a game of bingo; all you need is a bit of luck. With the advent of the internet and mobile devices and easy availability of online bingo, people have a simple and convenient way to enjoy a game and test their luck. Given the rising popularity of bingo websites online, here are some reasons why there is a full house at online bingo.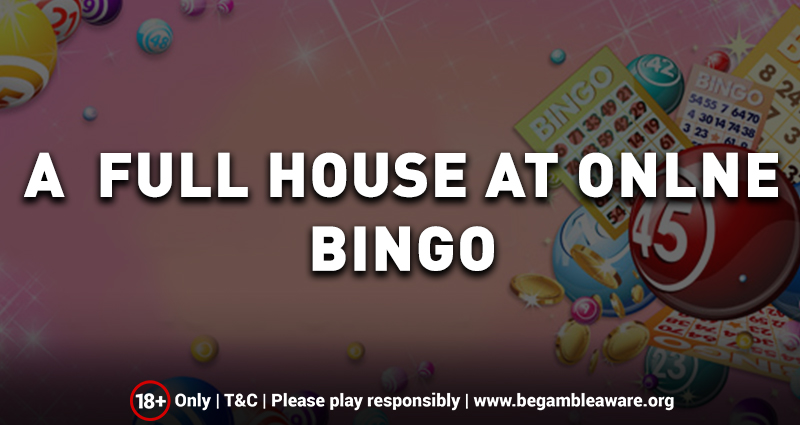 Online Bingo is harmless fun
The best thing about online bingo is that it makes for a great pastime. People can enjoy their free time playing bingo on their mobile devices. Since the game requires no skill anybody can participate and win. The easy-to-play element and the game is a lot of fun contributing to the mass popularity of the game online too.
Less investment more excitement
If you take the people of the UK, where there is a sharp rise in the number of people enjoying a game of bingo online, the cost to play a round is as less as 10p. There are some websites that also provide players with a chance to test their luck for as little as 1p. Hence, for as little as a single penny you can play a game of bingo, and in case you are successful, you will be able to win a lot of money. Compared to the investment, the winnings in the game of bingo are very good. And since this is a game of luck, everybody has an equal chance of winning. Hence, this can be a great way to enjoy a couple of games during weekends and as a pastime, and there is a chance that you might hit the jackpot one day.
Online bingo is thrilling
Bingo is a time-taking game. Numbers are called one after the other until a person has none left and he is the winner and has to call bingo. So, while playing the game online, people are allowed to chat with other people playing. This almost creates an atmosphere similar to a chat room where people can interact with other people, indulge in conversations and socialise. So, for people who are enjoying a game of bingo online, it is a more convenient way to connect with people without having to get out of their house. There are people who feel that this is a much safer and convenient way to socialise.
Fortune mobile casino offers the best bingo games
If you are looking to enjoy the excitement of a casino in the comfort of your home, you have to visit the Fortune mobile casino website online. There are numerous popular casino games available whether you want to test your skills or your luck!