The Best Gambling Movies of All Time Listed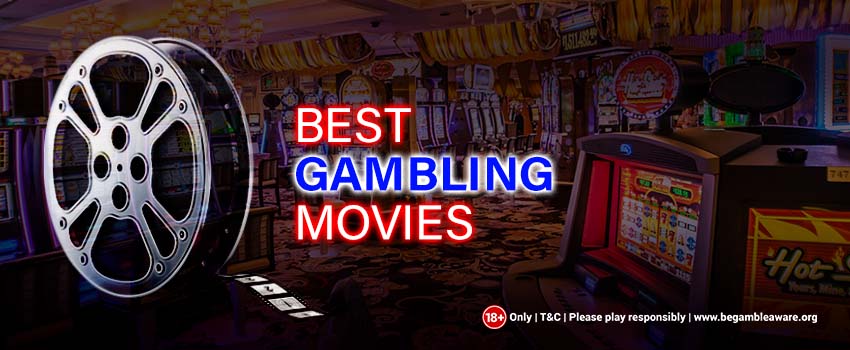 Over the years, quite a few movies have been made on gambling since gambling has been part of the human experience since the beginning of time. There are the best gambling movies to watch to understand what it's like to play an online casino game.
We have listed some of the best gambling films to help you make the right choice and improve your gaming strategies!
Casino (1995)
"There are three ways to do things, the right way, the wrong way, and the way I do it." The famous movie gambling quote that inspires every casino enthusiast is from this movie. A casino run by the Mafia and owned by Ace, played by Joe Pesci. 
Ace tries to do things "the right way," but his efforts are hampered by his short-tempered companion, played by Robert De Niro, and an ambitious girl he shouldn't trust (Sharon Stone). 
With this masterwork, Scorsese demonstrates, once more, his profound awareness of the criminal underworld in the United States and how people are trampled on along the way. This is the perfect movie for you to see if you're interested in learning more about the gaming scene in Las Vegas.
Uncut Gems (2019)
A bumbling New York City jeweller who gets sucked into high-stakes sports betting is played by Adam Sandler in a career-best performance.
People who don't gamble may find the intensity tiring, but those who like the rush of sports betting can relate to Sandler's character, no matter how much of an addict he is. This film serves as another sobering lesson: never risk any more than you can bear to lose.
IMDb:

7.4/10 (Rating)

Casting:

Adam Sandler as Howard Ratner, LaKeith Stanfield as Demany, Julia Fox as Julia De Fiore, and Kevin Garnett as himself (Professional Basketball Player).

Directors:

Josh Safdie & Benny Safdie
Molly's Game (2017)
An ex-Olympic skier starts running a high-stakes, exclusive underground poker game that gets the FBI's attention. The plot revolves around Molly, who is a member of a prestigious poker club. 
What makes the film amazing is that it features a female lead. This is the first time you've seen a female gambler be so open about her emotions and how she plays the game. In the past, few films depicted women's active presence in this industry. The film is based on a true story!
IMDb:

7.4/10 (Rating)

Casting:

Jessica Chastain as Molly Bloom, Idris Elba as Charlie Jaffey, Molly's lawyer, Kevin Costner as Larry Bloom, Molly's father, and a clinical psychologist.

Director: Aaron Sorkin
Moneyball (2011)
Even though this movie isn't about gambling in the traditional sense, it teaches you more about how to come out on top when betting on sports than any of the other movies on this list. 
Moneyball is mostly based on the true story of how the Oakland Athletics went from being at the bottom of the Major League Baseball standings in the United States to be at the top of the standings by changing how they recruited players in a big way. 
It's a very classic story, with two down-on-their-luck heroes in the form of the A's general manager, portrayed by Brad Pitt, and his freshly recruited stats geek, played by Jonah Hill, adopting a radically different strategy, complete with a bad snap as they ultimately hit the big time.
Casino Royale (2006)
One of the best gambling movies is Casino Royale from the James Bond series. Bond's goal in this version of the game is to stop a group of bad guys from getting a dangerous weapon. 
Even though there is a lot of action in the movie, the gambling sequences are the ones that steal the show. If you are looking for a gambling movie that will get your heart racing and is packed to the brim with suspense, then Casino Royale should be your top choice.
Mads Mikkelsen as Le Chiffre.
Director: Martin Campbell 
Ocean's Eleven (2001)
Ocean's Eleven is largely regarded as one of the best gambling movies ever made, and it is one of the most well-known and successful gambling movies of all time. Sin City is the setting for this heist comedy, which takes place in Sin City.
Both friends and business colleagues, George Clooney's character Danny Ocean and Brad Pitt's Rusty Ryan, are played by actors. 
They devise a daring scheme to steal $160 million from Ocean's ex-wife Tess's (Julia Roberts) new partner, and it turns out to be quite an exciting journey. You will undoubtedly have a good time seeing Ocean's Eleven because it is a film full of exciting action.