Everything You Need to Know About Social Casinos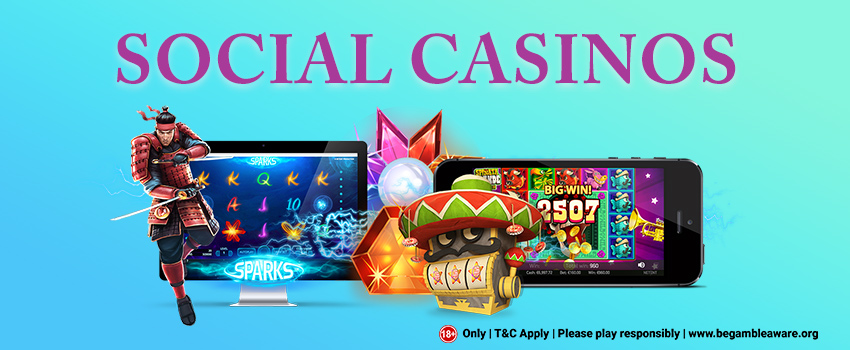 In the past few years, social media has become an important aspect of our day-to-day lives. Today, people of all generations use social media platforms to know what's going on in the world. Also, social media has become a major way to seek entertainment – in the form of video games and short videos – for many users.
In the social media gaming space, a segment that's currently booming in popularity is social gambling. Here, we delve deep into all that you need to know about social casinos, from what they are and how to access them online.
The concept of social casinos explained
A social casino is a type of online platform that offers free-to-play games over social media networks. In contrast to real-world casinos that require you to sign up for an account and add money, there's no real cash involved in social casino gaming.
With social casinos, players have the chance to choose from several popular casino games such as online Blackjack, Poker and Baccarat. Also, you can try your hands at instant-win games like Slots and Roulette online with these platforms.
Another great thing about social casinos is that they allow you to choose with whom you want to play the games. If you want to enjoy the games alone, you have the option to play them by yourself. And if you wish to add an extra bit of thrill to the gameplay, you can choose to play with your friends or even players around the world.
Who plays on a social gambling platform?
As mentioned earlier, social casinos don't involve the use of real money. So, any winnings on these platforms are virtual as well. While the virtual aspect may make them look unexciting to real casino veterans, social casinos go great with players who want a mix of casino gambling and video gaming.
Just like real-world casinos that take utmost care of casino security, each player has a different playing style when it comes to social casino gaming. Some players may play their favourite social casino games on a daily basis. Others might choose to enjoy social casino gaming on an occasional basis.
The gameplay experience at social casinos doesn't differ much from that of online casino sites. In fact, most social casino games are designed to imitate the gaming experience that players would have at the top mobile casino sites. As such, the themes, sound effects, graphics and casino songs used in social games are largely the same as online casino titles. Taking all these things into account, it's not hard to imagine that social casinos are preferred by players who want to have top-notch entertainment.
Also, social casinos are associated with social media platforms. So, people who want to keep a track of their point scores and share their accomplishments in their social circles also play these games.
How do social casinos generate revenues?
As with several other online sites, most social gambling platforms make money from online advertisements. However, there exist a number of social casinos that charge a certain amount once players have availed and used the initial welcome offer.
In most cases, a social casino will add virtual coins to your account as soon as you register yourself with the platform. If you happen to win, the casino will deposit more virtual chips into your account. But if you lose and have used all your chips, you won't simply receive additional virtual money from the site. Here, you need to use your real cash to buy additional chips if you want to play casino games instantly. Alternatively, you can wait for a pre-defined time period for the coins to reappear in your account.
Note that the small transactions to receive additional chips can quickly add up. So, make sure to keep a track of your expenses if you plan to play at social casino sites.
Pros and cons of social casinos
As with all other things, social casinos have their own set of advantages and disadvantages. Below we've listed some of them:
Pros
A chance to enjoy casino gaming whenever and wherever you want

No need to wager huge amounts of real cash

An opportunity to play with friends and players around the world

Eliminate the need of wearing specific

casino outfits

to access games

A vast selection of games to choose from
Cons
The lack of the possibility to win real cash

Some social gambling platforms may require users to buy additional services

Playing social casino games for long periods of time may lead to addiction